Welcome to Tim Clukey's Production Gallery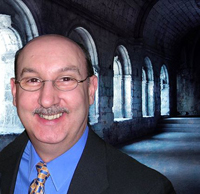 Besides being an anagram for my name, you've landed on the location of my production gallery. As a professor of digital audio, multimedia, and radio communication courses at SUNY Plattsburgh, I regularly have the opportunity to work with talented students, staff, and faculty in the Department of Communication Studies. Not only do I enjoy the teaching aspects of my chosen career path (which I consider a structured collaboration with students), but I also enjoy the challenges of production development. I look upon each multimedia effort as a case study opportunity for me and my students to learn from. It is also very satisfying to have the opportunity to be fueled by creativity, amazed by technology, and motivated by the completion of projects that oftentimes begin as a single drop at the source of the ripple in my imagination. Explore my eclectic efforts--some of which are of a more commercial nature than others--all of which were created with the intended efforts of learning and sharing that preoccupies my waking moments.
...Tim Clukey
LuckyTime = Tim Clukey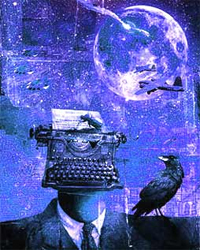 My main focus is with the development of audio productions. I've been fortunate to work in areas involving music, radio, sound synthesis, and archival sound.
Other areas of interest involve multimedia-related productions. Some are of a promotional nature, while others are more archival in their function.
I also consider myself lucky to work with one of my colleagues, esteemed horror-genre writer, Justin Gustainis. His writings have not only been entertaining, they've also provided the inspirational means to ply my trade within an unusually rich palette prompted by the genre that courts his unique literary talents.
Most recently, my music-related projects have allowed me to further develop my performance and editing production skills while working with Pro Tools. My November launch party will unveil my latest work.
Contact Me
Please feel free to contact me if you have any comments or inquiries about my work.
Tim Clukey
LuckyTimeProductions
soundwav@northnet.org